History Of Coiled Tubing Drilling
Coiled Tubing Drilling has a history dating back almost 100 years but the first official coiled tubing drilling rigs were developed in 1964 by the Cullen Research Institute. The first commercial system was developed in 1976 by the Canadian company, Flextube.
CTD as we know it today really started to develop in the early 1990's and in the third quarter of 1991 the first serious attempt was made to drill horizontally with coil. This was done by Oryx Energy in combination with a CT company and 3 directional service companies. Throughout the 1990's CTD became commonplace in Canada and has since been used around the world with particular growth in the United States, Alaska and Saudi Arabia.​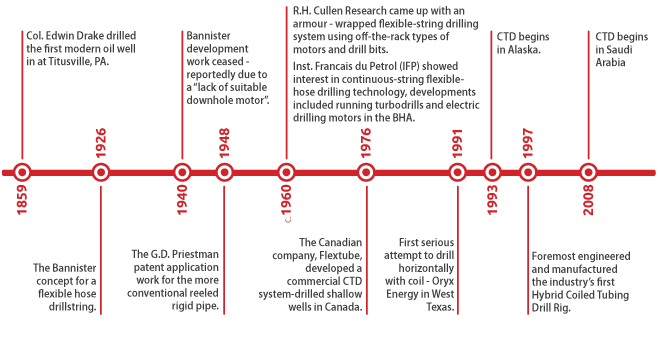 +44 1392 933 100 | +1 800-868-1562